Now you all know that I am an avid biker who unfortunately is a bit forgetful. So knowing where my bike is when I don't know where my bike is is extremely important.
If you are looking for an easy to use and affordable GPS tracker then Pegase Moto could be the answer for you. Not only is it a fantastic anti-theft device, but it keeps you connected with your motorcycle. As a result, the Pegase Motorcycles GPS Tracker is the ideal device if you live in an area with a higher crime rate.
Motorcycle trackers have gone from being a way of keeping an eye on your bike to being an all-inclusive safety feature. Your bikes can now be monitored by Pegase with built-in accelerometers and notifications that will go off if your bike is moved or tampered with while you are away! This additional connectivity means you have more time to react in the worst case scenario.
Pegasus Moto: What is it? How it works?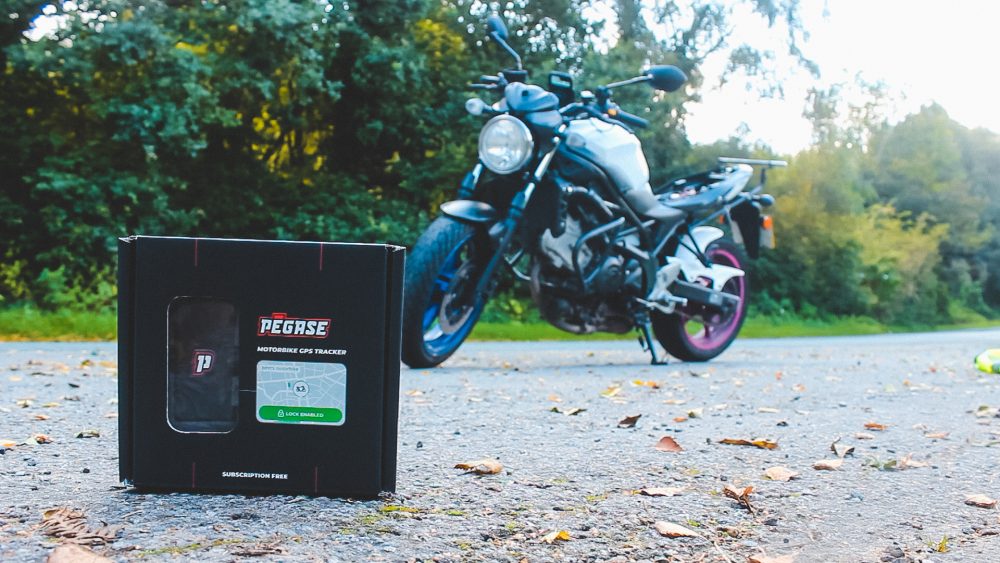 One of the most important aspects of owning a motorcycle is making sure your bike is safe. After all, as motorcyclists we spend time and money investing in our machines. A motorcycle is not just a vehicle that takes us out A to B – these are incredibly sentimental and personal goods in which we put our heart and our soul.
You never know when your motorcycle is going to be stolen and unfortunately thieves have become more efficient at taking the bikes. That is why it is important to take all precautionary measures at all times to ensure the safety of your machine.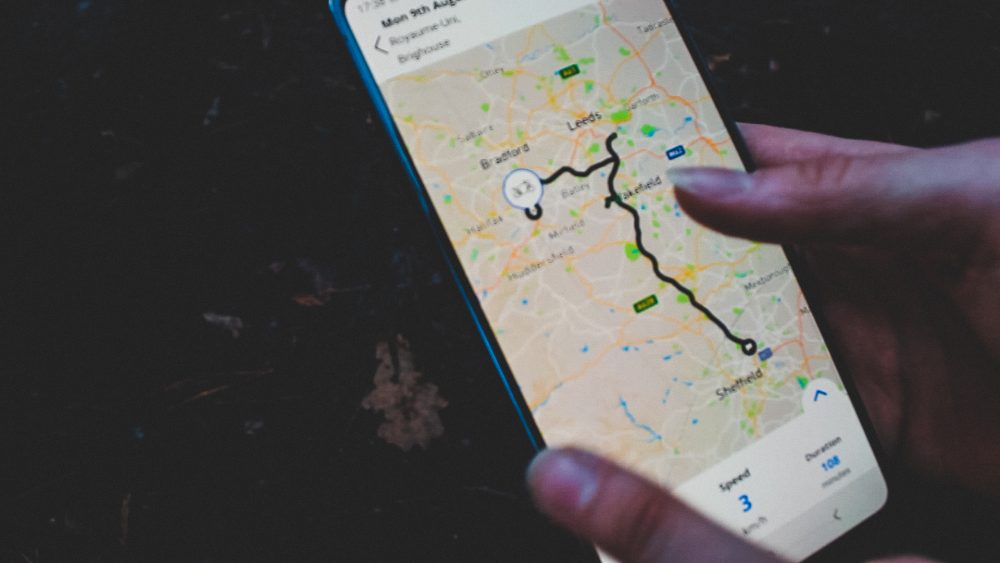 The Pegase Moto GPS tracker is a great solution to your current motorcycle safety needs. Not only does this give you a chance to get your bike back, but it also comes with some incredible premium features built into the tracker, a few of which we'll get to later.
What's inside the box?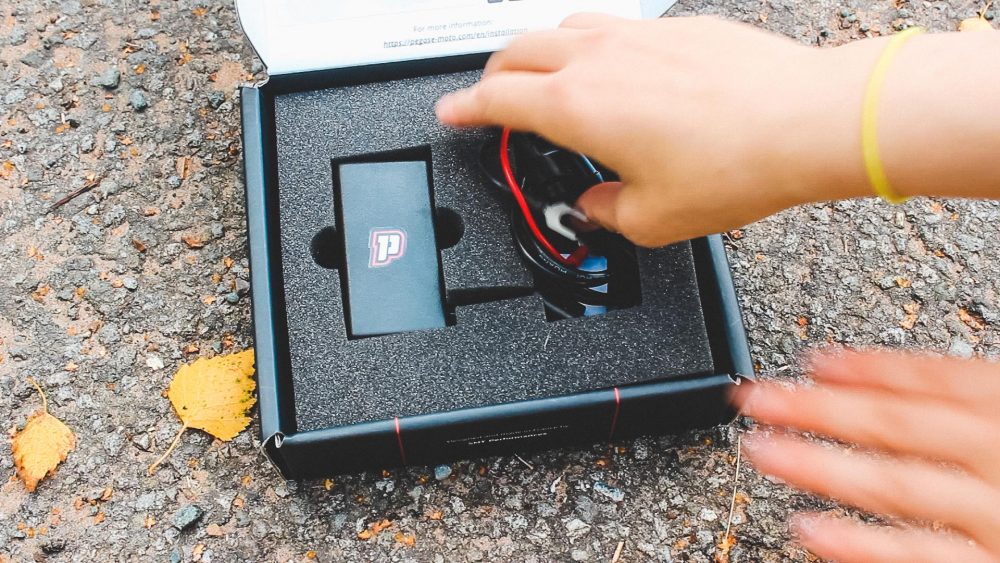 First, a quick peek inside the box. As you can see, it contains the GPS unit and a power cable, adhesive pads for attaching the tracker, instructions and a handful of stickers. Additionally, your activation credentials are printed inside the box, which you'll need to set up your tracker (so make sure you don't throw the box away).
Why buy a GPS tracker for my motorcycle?
For a motorcycle, there are many different factors to consider when installing a GPS tracking unit on your motorcycle. Let's take a quick look at some of the reasons.
Recover your stolen motorcycle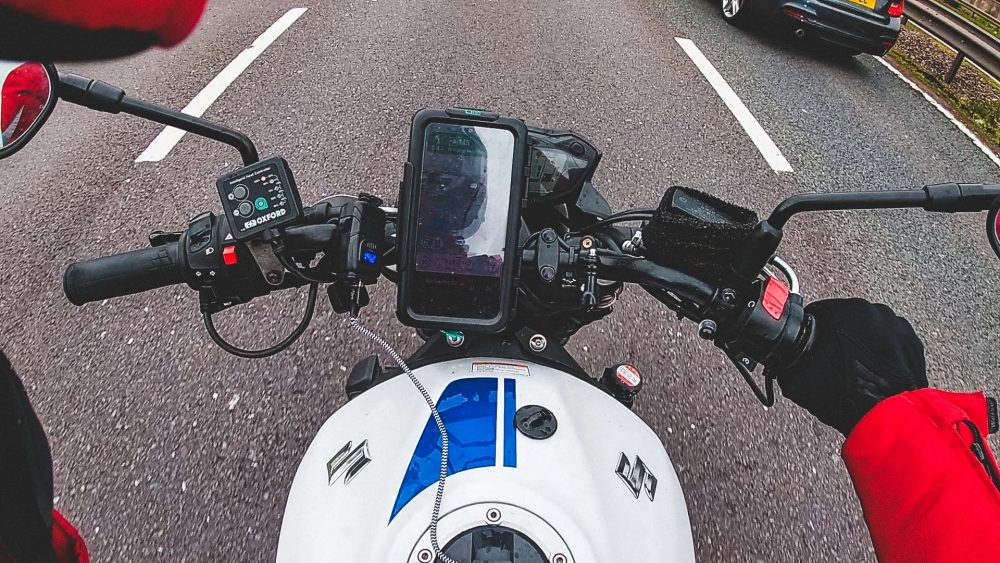 If your motorcycle is stolen, you can easily find out where it is. This way the police can quickly recover your property and apprehend the criminal responsible for its theft. You won't have to worry about them leaking or worse yet, taking off with your beloved bike never to be seen again. If my bike is stolen, you can intervene quickly with the Police thanks to a very precise location in real time. The Pegasus Motorcycle GPS Tracker gives you up to 4 positions per second.
Monitor the use of your motorcycle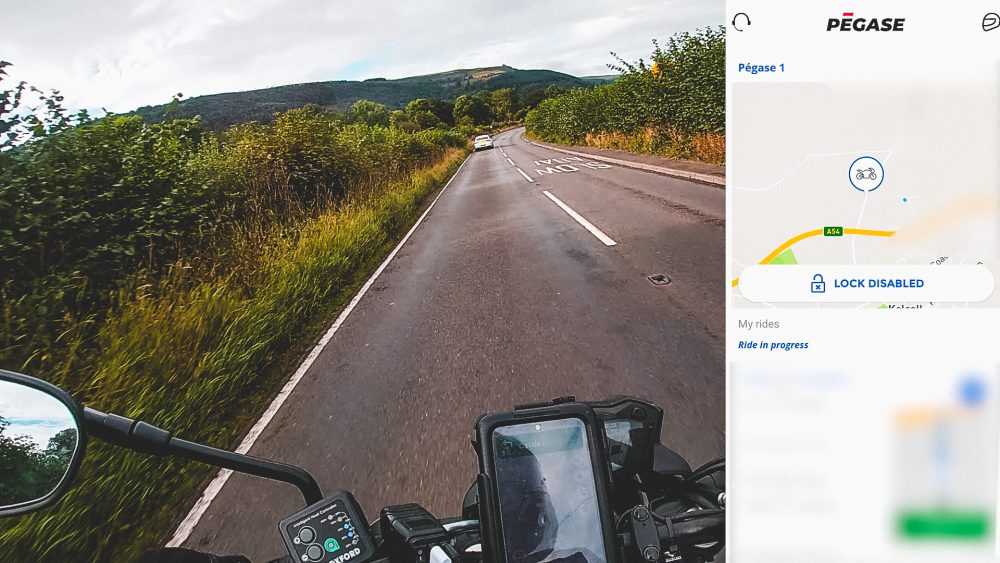 You can also monitor its usage. Thinking of lending your bike to a friend? or maybe you are a dealership that offers testing to the public. With a GPS Motorcycle Tracker, you will be able to see whether your bike is riding safe or not.
Offer peace of mind to your loved ones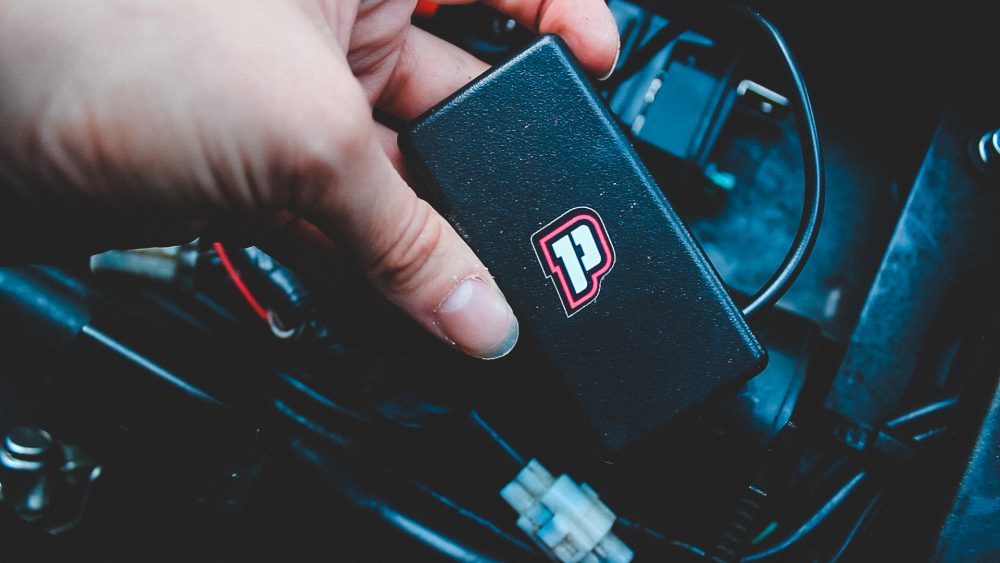 Are you going on a long trip? Maybe you are a solo traveler? Installing a GPS tracker means that your friends, family and loved ones are able to track your location, giving them peace of mind when traveling alone.
Follow and share amazing motorcycle routes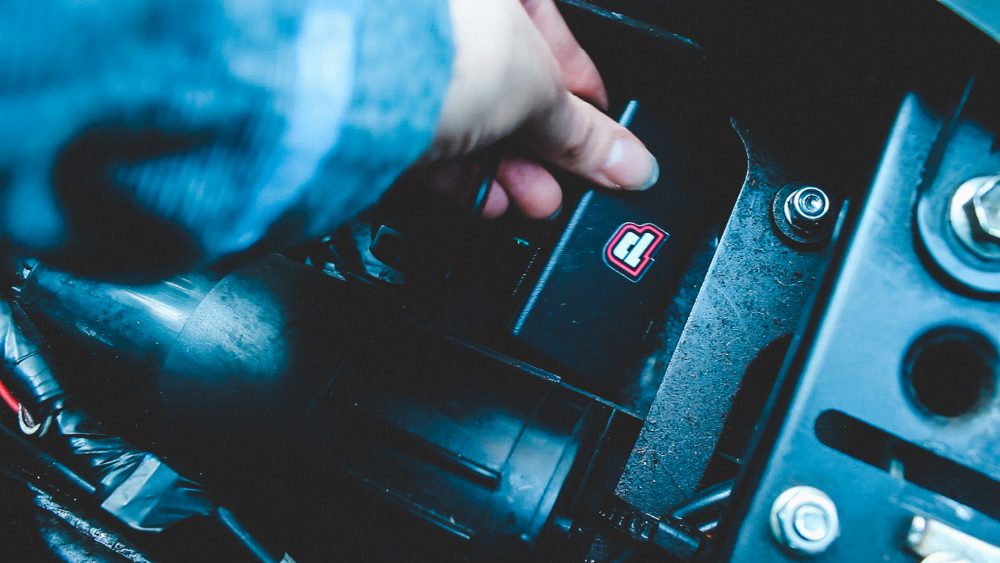 Mapping the routes and sharing them with friends at a later date is a great feature to have a GPS tracker installed on your bike. How many times have you found an incredible route, to spend hours trying to retrace your steps? With the Pegase GPS tracker, export your journeys and import them again to follow them via SatNav on your phone.
Visualize your trip and share it on social networks
In addition to this, the Pegase motorcycle GPS tracker allows you to see the speed of your journey and the angle of inclination at any time and on all your previous journeys. It was especially fun to test with the built-in lap tracker. You can also easily share your outings or track days on Instagram, as well as Facebook stories and posts.
Lower insurance premiums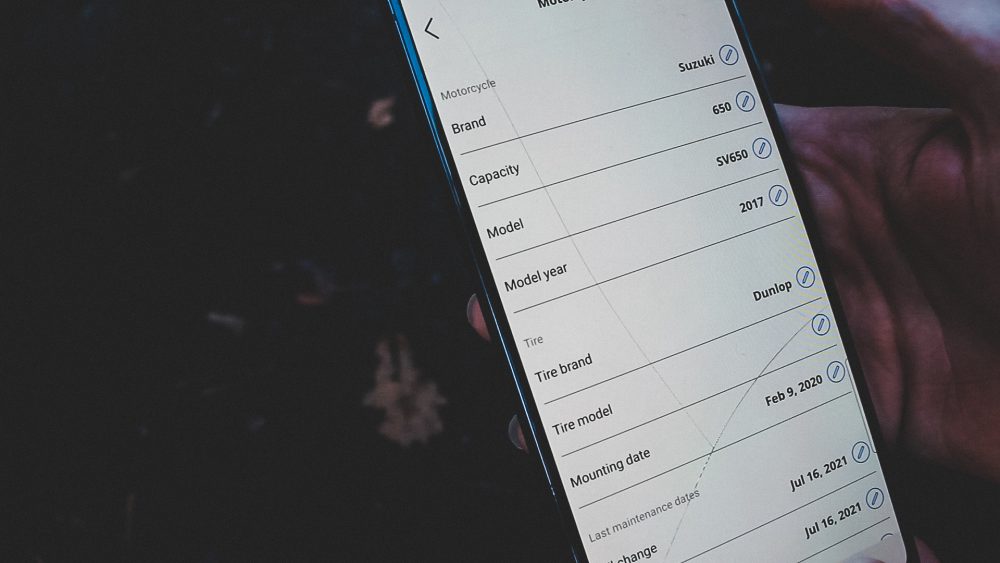 Not only will a motorcycle GPS tracker prevent you from making a claim with your insurance in the event of theft, but it may also lower insurance premiums depending on your insurance company. You will have the peace of mind of knowing where exactly this beautiful machine is at any given time and who has access to it!
How to install the Pegase Moto GPS tracker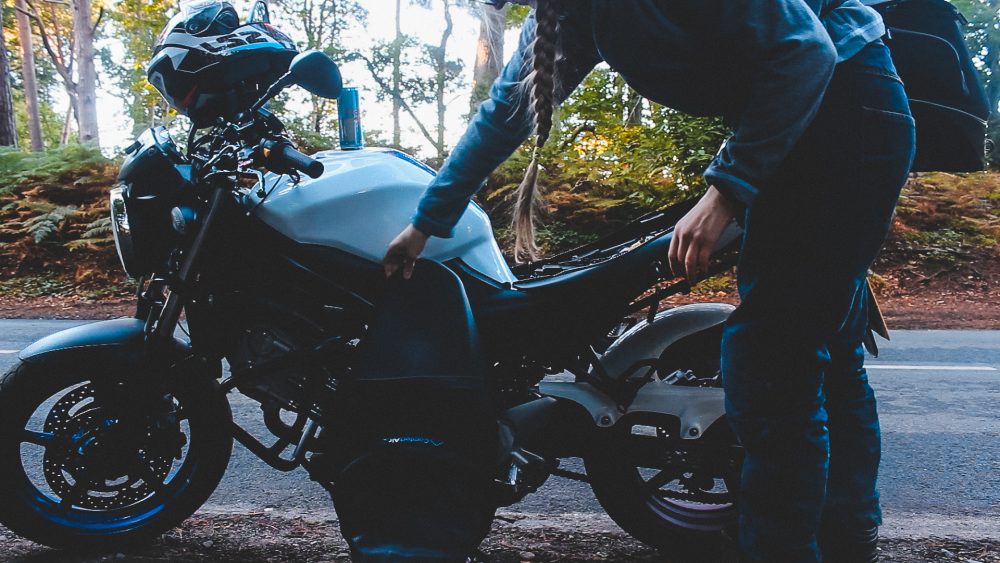 When it comes to installing the Pagase GPS Tracker, everything is quick and painless. It is possible to install the whole tracker in a few minutes.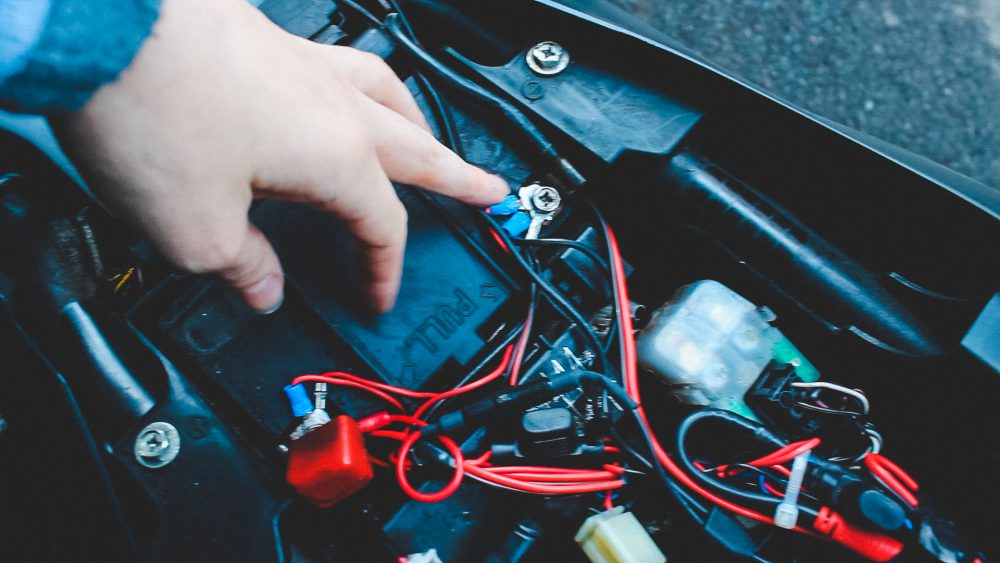 To install the tracker, simply remove your bike saddle, find your motorcycle battery, loosen your battery bolts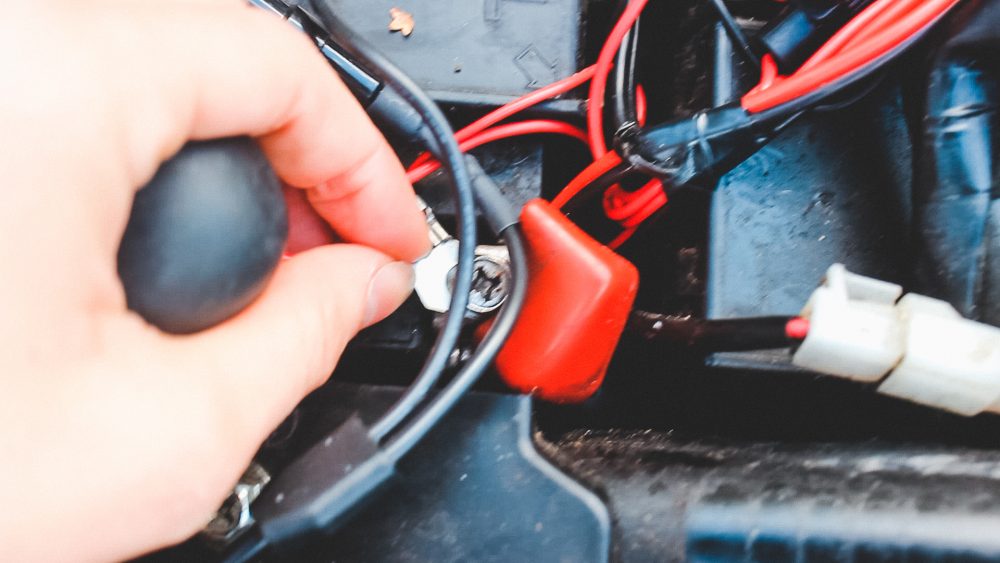 From there, just slide in the connectors for the power cables.

obviously black to black, and red to red. Tighten the bolts and carefully place the rest of the cables in an orderly fashion – and it's that easy!
Selecting the location of your motorcycle GPS tracker
As the Motorcycle tracker is connected to your smartphonee via an app, at this point be sure to note which direction your tracker is oriented – vertical or horizontal, as you will need to change the settings in the app later! This ensures that your data is accurate at all times.
Activate your bike tracker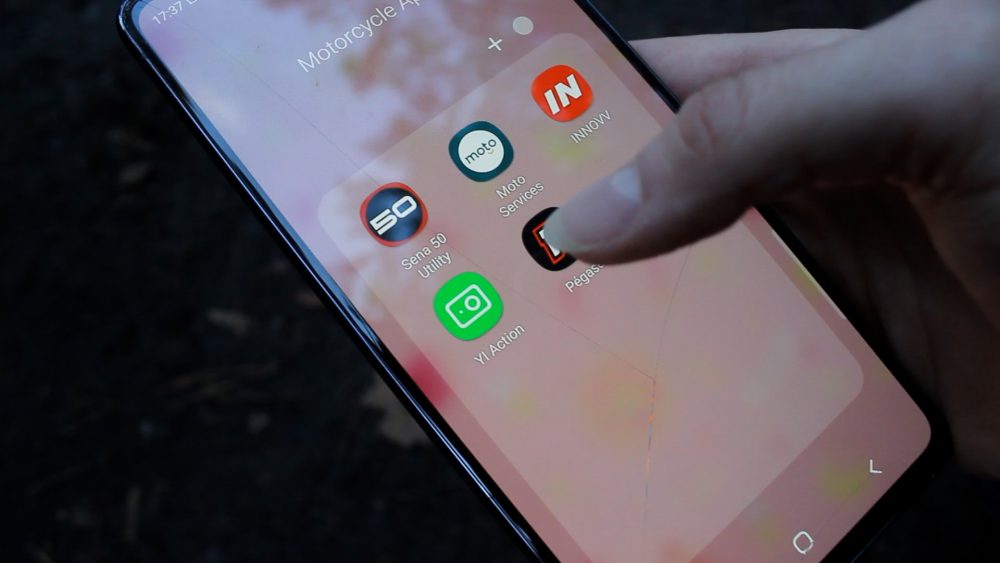 Once your tracker is installed and you've set up the app with your account, all you need to do at this point is take a ride and the tracker will activate after 15 minutes. From there, the tracker will continue to work tirelessly behind the scenes with every mile traveled.
How does the Pegasus Moto work?
GPS location tracking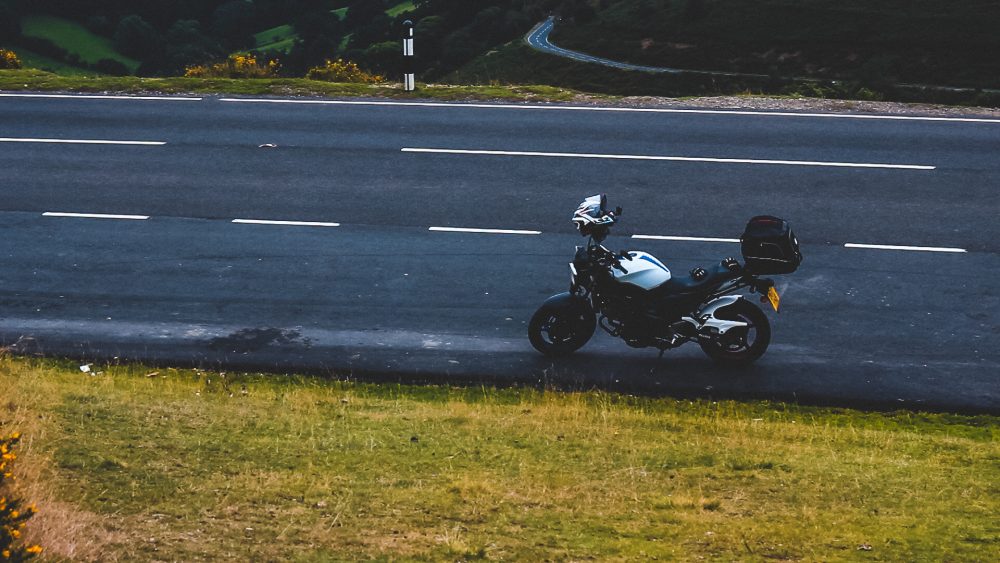 The Pegase Moto GPS sends your cell phone signals over the Internet with information such as the location, speed, direction, acceleration and braking of your bike. It does this by using GPS technology, which means that even if your bike goes through a black spot on the internet, you will continue to receive up-to-date information. It also updates you if someone tries to tamper with your machine. Besides that, the Pegase Moto GPS tracker works in most countries.
Motorcycle Sabotage Alerts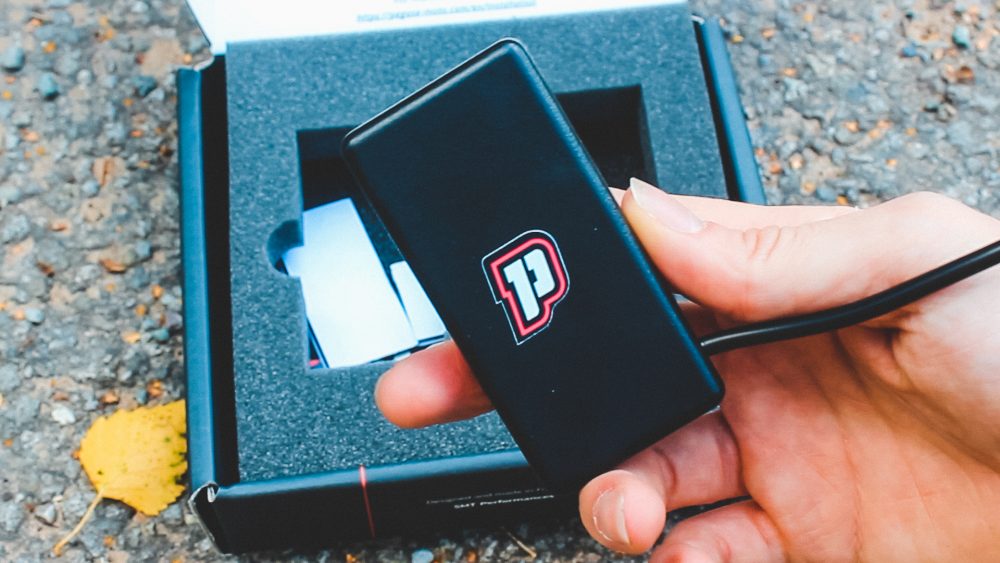 The tracker gives you information about the last known location of your bike as well as its current speed and direction. So whether someone steals your bike or you just can't remember where you parked it, Pegase Moto makes it easy to find your bike.
Why buy a Pegase Moto?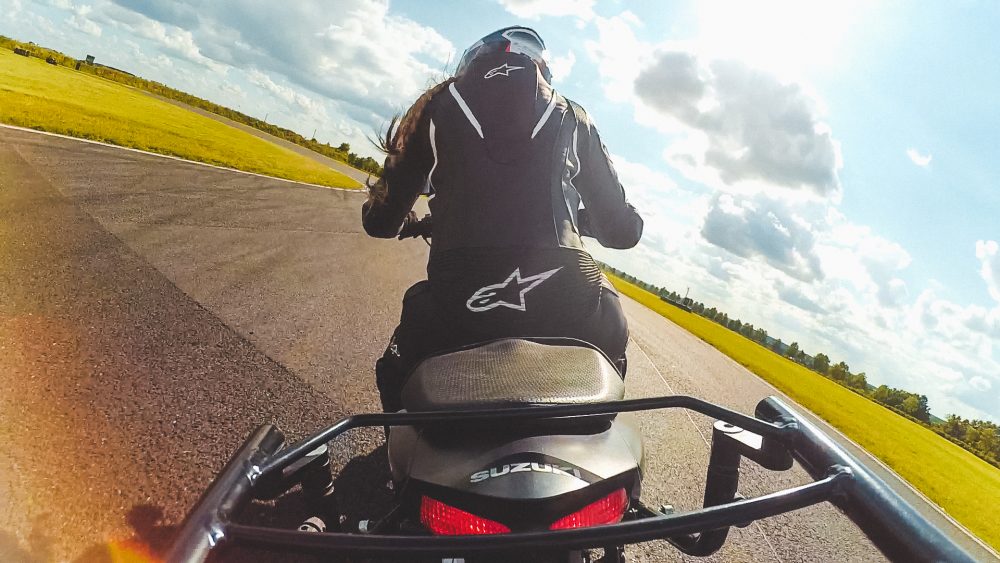 If you are planning to buy a GPS tracker for your motorcycle or scooter, the Pegase Moto is definitely worth considering. Here are some of the benefits:
It's affordable, especially if you own multiple bikes

It's simple to install and easy to use, no mechanic fees are required

It's a subscription-free solution (that's right!) – Absolutely no SIM card subscription fees

Has up-to-date maps of your location, along with other relevant information such as speed and direction.

Guaranteed to operate for at least 2 years with its

2 years warranty

The app has a built-in service log, mileage tracking and maintenance and tire change dates

The

Pegase Motorcycle Tracker

has responsive support meaning, if the tracker breaks before warranty expires, they will repair or replace it

Share routes with friends. Export your route data through the app and email your GPX data to a friend, allowing you both to follow amazing routes again at a later date

Share your kilometers traveled and your photos directly on social networks thanks to its integrated social features
The Pegase Moto GPS Tracker also makes it easier for you if you need help finding your bike, whether from the police or from a friend with their own Pegase tracker.
In conclusion
The Pegase Moto is a motorcycle GPS tracker that offers all the features you need to track your bike. It's reliable, easy to use, and affordable, so it can be used by anyone from motorcycle enthusiasts to people with a more casual interest in their bikes. The box includes everything needed for installation, including clear instructions on how to set up the device as well as tips on how best to use its features.
If you have any questions about this product or would like help installing Pegase Moto on your bike, please contact us! We are always happy to answer questions and offer advice before making a purchase decision.
Want to learn more about the tracker? Click here to visit their website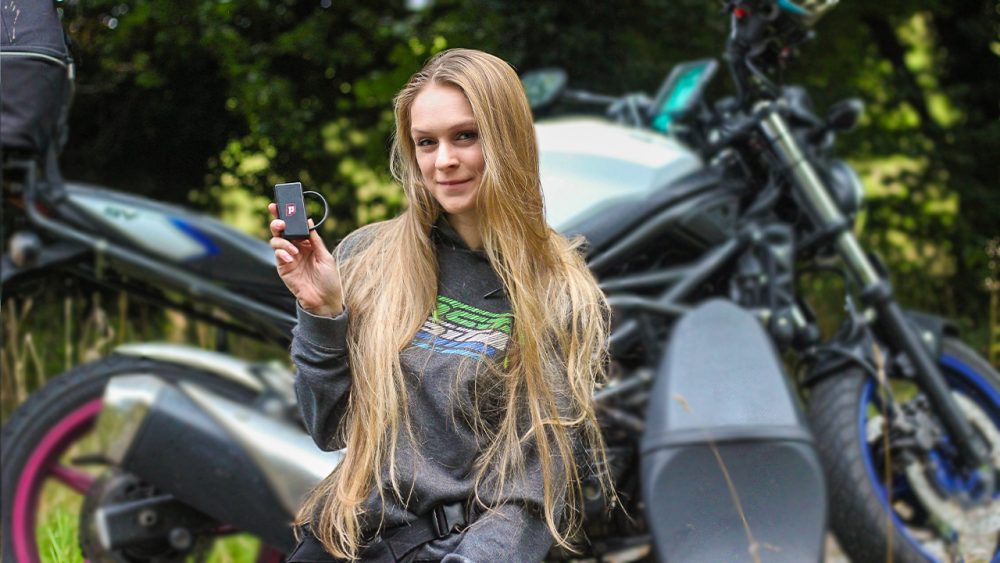 Source link